Airbus has passed a key milestone for the A320neo family with the 1,000th delivery.
The aircraft is an A321neo assembled at its Hamburg plant, which was delivered to IndiGo on lease from CDB Aviation Lease Finance.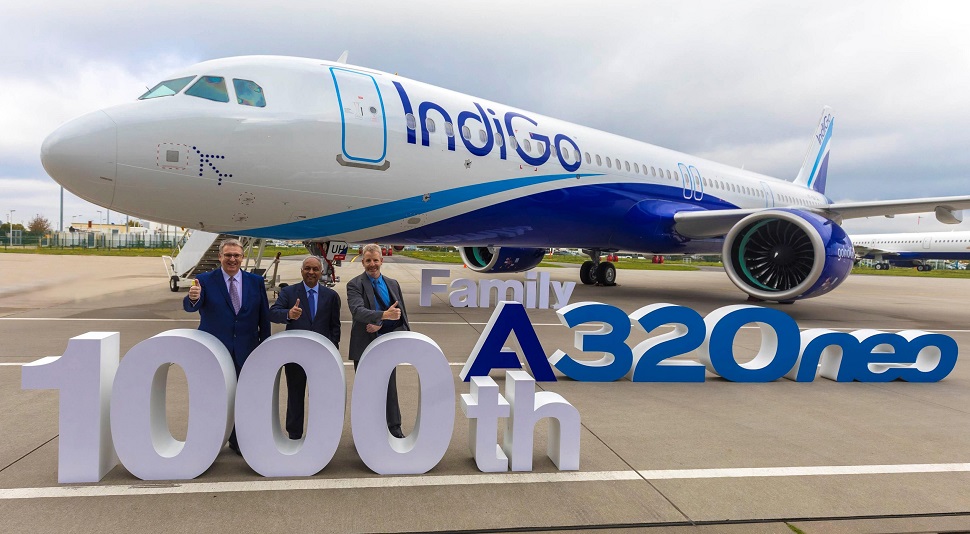 Celebrating 1,000 deliveries: (left to right) Michael Menking, Airbus's head of A320 programme, with IndiGo chief executive Rono Dutta and Michael Culhane, SVP new aircraft at CDB Aviation Lease Finance
The significant milestone comes less than four years after the first A320neo was delivered, in January 2016 to Lufthansa. In comparison, delivery of the first 1,000 original A320 models took more than a decade – between 1988 and 1999. Total A320 family deliveries stand at over 9,100 aircraft.
Indian carrier IndiGo is the world's largest A320neo-family customer, with orders for 430 aircraft. It also has the world's largest A320neo fleet, having taken 96 aircraft since its first was delivered in March 2016.
A320 assembly is undertaken at four sites globally: Toulouse, Hamburg, Tianjin and Mobile. The first A321neo was delivered in 2017, with the first A321LR following in 2018. Airbus also offers an A319neo, but has not begun deliveries. The latest variant of A320neo, the A321XLR, is due to enter service in 2023.
#END News